Hey everybody ive got some great news!!!! coming very soon there will be a new way to play and earn!Here are the instructions:
1.vote somebody for covergirl.
2.rate an album.
3.rate some photos.
4.vote for the best design.
5.rate an outfit.
These are not in action yet, but will be very soon.
here is the message you probably all recieved.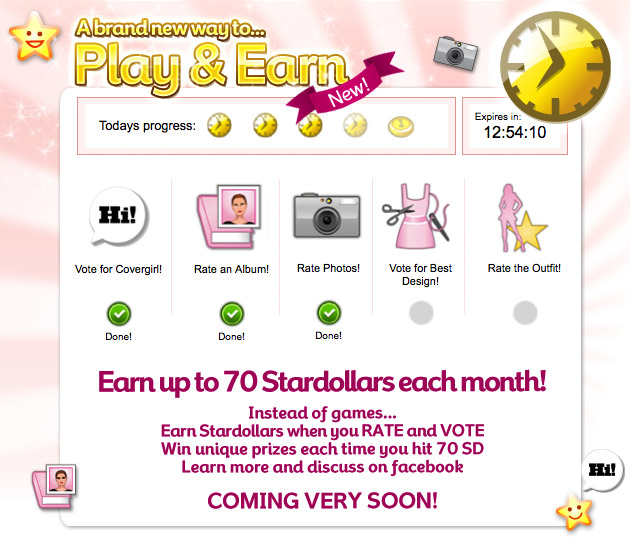 hope i helped,
xlisabrennanx